DELTA's investment in blue auditor promotes a sustainable future
02. August 2022
The international DELTA Group invests in blue auditor, an ESG management and risk assessment platform that enables the transition to a sustainable real estate industry. In search of future business models and services that support its core business, DELTA cooperates with and supports a wide range of start-ups.
The blue auditor provides an ESG-as-a-Service (ESG-aaS) solution to assess, manage, improve and report the ESG performance of individual properties and portfolios for all asset classes and all lifecycle stages. blue auditor works with real estate project developers, asset managers, banks, insurance companies, and pension funds, as well as other real estate experts, managing assets in 16 countries. Over 400 EU taxonomy valuations have already been successfully carried out using the seminal tool.
Marc Höhne, CEO at DELTA, is pleased about the big step in sustainability: "The blue auditor is a state-of-the-art tool that significantly supports us in the process of EU taxonomy compliance assessment and action setting for individual properties and also entire portfolios, but in particular provides our clients with incomparable comprehensibility and transparency combined with special possibilities for evaluation as well as management. The blue auditor means digital simplification for our current work!"
As a sustainability expert with 20 years of experience in green building auditing and international sustainability consulting, it was clear to Wolfgang Lukaschek, founder and CEO of blue auditor, that decarbonizing existing buildings would require digitalization on a grand scale: "First, in 2018, I started to digitize, automate and simplify the green building certification processes for the three main internationally recognized labels DGNB, LEED, and BREEAM. With the exponential rise of ESG and the introduction of the EU taxonomy in the blue auditor platform in early 2020, we were among the first in the European market to offer a holistic ESG assessment and management platform."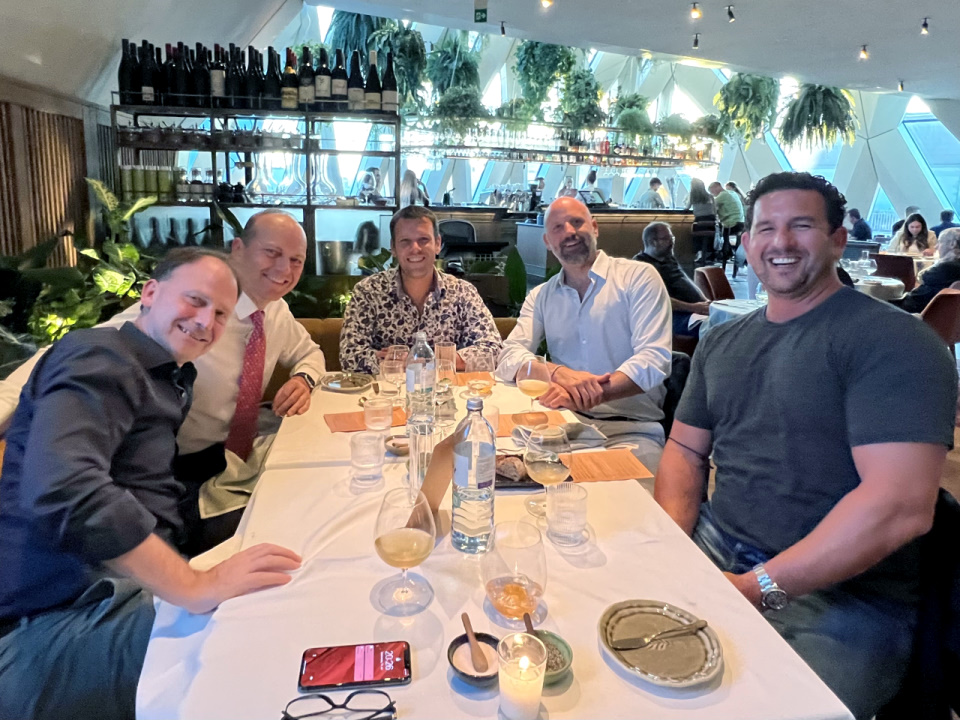 Combined forces: blue auditor and DELTA green line
In our DELTA green line, blue auditor is already being used in individual projects. The DELTA team also supports the tool in its further development and contributes the know-how of the DELTA green line team.
The blue auditor has rightly earned the great acclaim it has received, as it has established itself as a tool that is well anchored in Europe and provides great support in the work for more sustainable construction and real estate industry. Above all, Wolfgang Lukaschek has achieved broad European support because he has created a tool that people like to work with. The next steps primarily include the goal of making the blue auditor even more widespread, including in ESG platforms as a fixed component.
Together with the other investors, DELTA with its large network will help to get the tool even more broadly. On July 14, 2022, Wolfgang Lukaschek, Wolfgang Gomernik of DELTA, and other partners celebrated the start of a more sustainable future at the Signing Dinner.
Wolfgang Gomernik, co-owner and CEO at DELTA, is pleased about the cooperation: "New tools that provide support in project work, offer added value for our customers, and move the group of companies forward is particularly welcome. One of these is blue auditor, and we look forward to an exciting journey together."