DELTA General planning means relief
As a general planner, we are your contact for all planning processes, control the course of the entire project and involve all necessary specialist planners in the planning process in a cooperative manner. General planning at DELTA means that you have one partner who takes care of your entire project, from architectural, structural and building services engineering planning to costs and deadlines. The client is provided with a proven, interdisciplinary, integral team working together at eye level. That way, interfaces are reduced and better results are achieved in less time. This means many advantages for the client; there are only one contract partner and no gaps in the award of planning services. The client is significantly relieved as he delegates the control and coordination of the specialist planners to the general planner.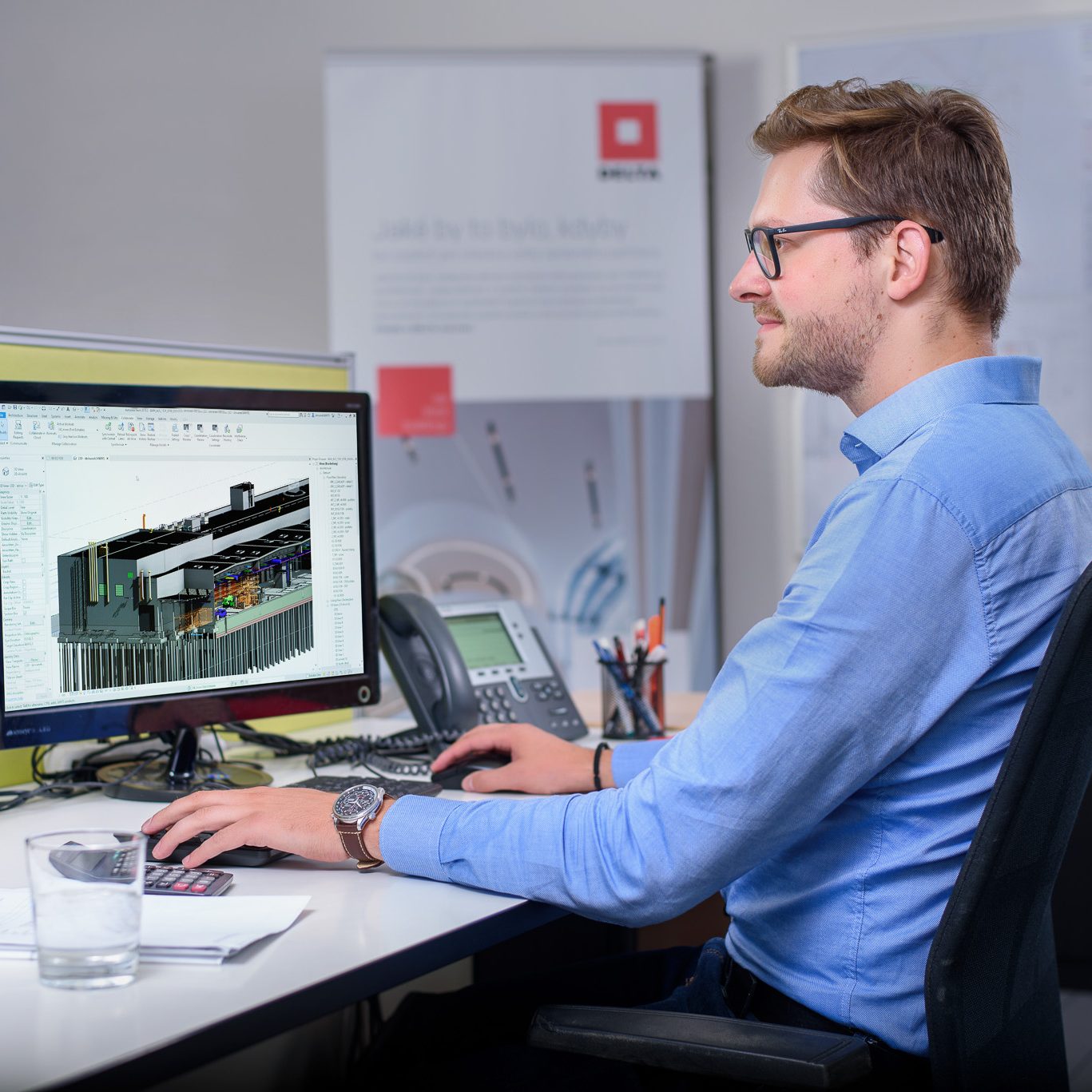 BIM for perfect (General) planning
The exchange of all information, plans, documents, protocols, etc. takes place digitally from one source – ideally on our self-developed project platform Datenpool. From the first steps to completion and warranty support, DELTA is your contact for all disciplines. How we do it all? First and foremost, with our real-time data from our BIM (Building Information Modeling) model: a multi-dimensional, intelligent, digital twin of your building. The digital twin is in constant exchange with the real building – information is transmitted and processed in real-time. The future vision of buildings also includes modern sensor technology, for which we are also preparing with the help of BIM.