Why BIM can do better
Building
Information
Modelling
The English term BIM means "Building Information Model" and describes the contemporary working method in cross-disciplinary building planning.
With the help of the BIM methodology, we create an information-rich, intelligent and interdisciplinary building model. We use it from the beginning of planning through the execution and during the operation phase of our projects. All project participants benefit from this approach. The entire project team works together integrally on the 3-dimensional building model.
This way, we create transparency as well as cooperation at eye level in the life cycle of each project.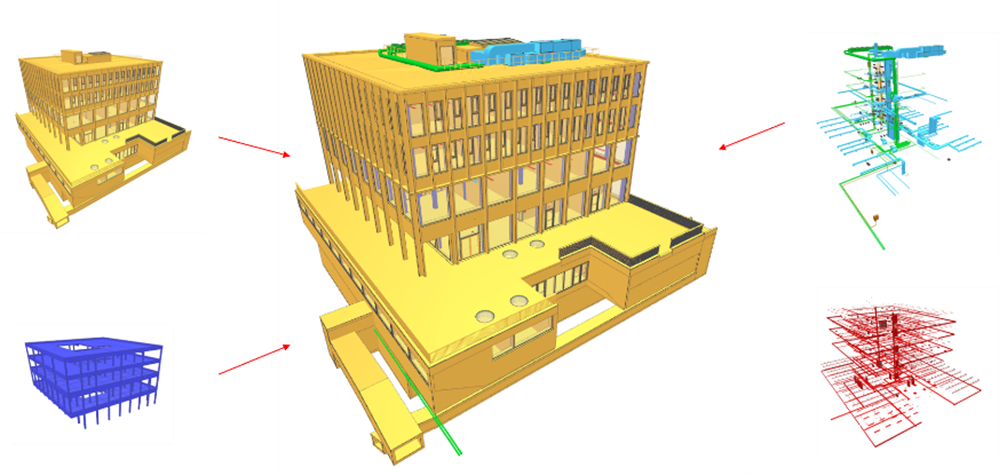 For us at DELTA, classic 2D planning is "an old hat"!
Working without a 3D model has a number of disadvantages; they start with the initial design and even have negative effects later on when the building is in operation. These essentially include:
an inadequate information and data situation as a basis for decisions,
the lack of visualization power and presentation possibilities,
the missing and incomplete documentation
Working with BIM, on the other hand, provides:
a high visualization power & possibility of building in the virtual environment
A punctual, accurate, & relevant information density for better decision making
Traceable & measurable time and cashflow simulations
Efficient & transparent communication
A structured & up-to-date information density directly in the model or with linked information as a basis for the final documentation
This way, we can optimize the project from multiple perspectives.
In addition, the BIM working method makes it possible to make projects tangible and perceptible for our customers even before the first work on the construction site. We create 3D buildings that become a virtual experience from the outside as well as the inside with VR glasses.
By expanding our digital 3D models into even more informative and efficient 4D and 5D models, we keep an eye on costs and deadlines at every stage of the project. This tool enables forward-looking, informed project decisions.
BIM stands for future and sustainability
Working with the digital 3D model is not only more efficient but also a must-have for creating sustainable buildings in the future.
In the digital planning process, sustainable factors as well as their characteristic values and effects on later operations can already be specifically taken into account if desired. This means that it is now possible to work out environmental impacts of any kind at an early stage of the project. With this model-based data and the knowledge gained from it, we are in a position to make a better and more fact-based assessment of the impact on the environment and thus counteract climate change.
We are currently working on this so-called 6th dimension. The plausible assessment of the ecological footprint of our buildings based on a digital BIM 6D building model is already within reach.
What BIM will do for your project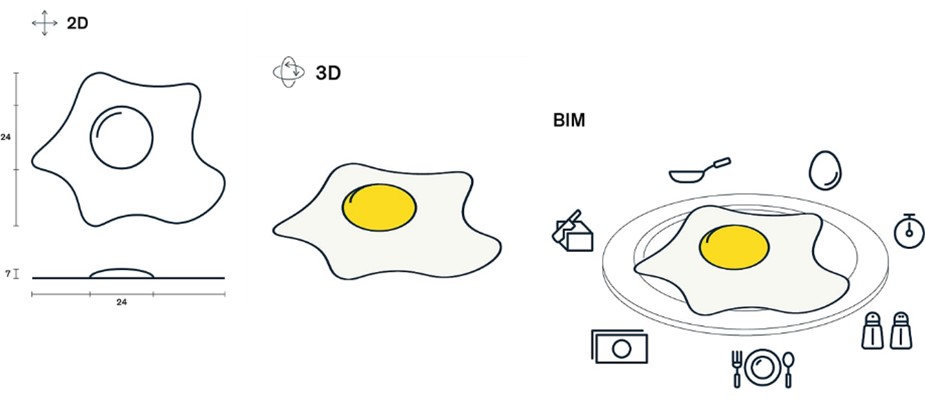 It's hard to imagine planning without the BIM working method. Throughout the project process, it saves valuable time and prevents unnecessary costs. Additional benefits of a building information model include…
Documentation
The building model acts as a central location for all relevant information
This information is both directly integrated into the 3D element and linked to its properties
Clicking on the corresponding element quickly takes you to the information relevant to the building component
Operation:
Jointly defined information for facility management can be retrieved at any time & adapted to all lifecycle phases (planning, construction, operation, etc.)
Room & facility information can be intelligently interlinked with the necessary cleaning and maintenance intervals
Thanks to the correct location in the model, the operator always knows where a certain piece of equipment (e. g. light fixture, smoke detector, or fan) is and what needs to be done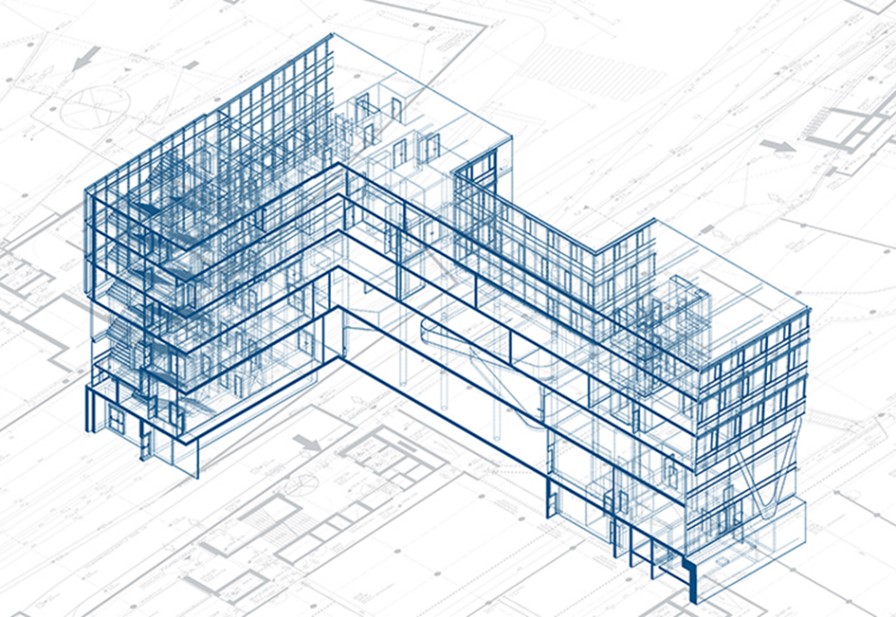 DELTA + BIM = All-In-One!
We admit: We didn't invent BIM, but we have been on board for a very long time!
For several years now, DELTA has been planning buildings as interdisciplinary 3D models or optionally also as 4D or 5D models. These information models are used to create a so-called "digital twin" of the physical project. This contains different trades in equally different levels of complexity.
The "digital twin" makes it possible to identify potential conflicts in the model at an early stage by means of collaborations and to solve them in a coordinated manner – even before the building is actually constructed. The new roles of BIM coordination on the planning and execution side and BIM management on the client side are becoming increasingly established. These important tasks in the new daily project routine require experts who are knowledgeable, experienced and familiar with the BIM way of working.
The best part is…
DELTA has the necessary skills and can fulfil each of these roles in your project
DELTA has the experience to provide you with all the required BIM services from a single source
DELTA supports and accompanies you in the digital execution of your project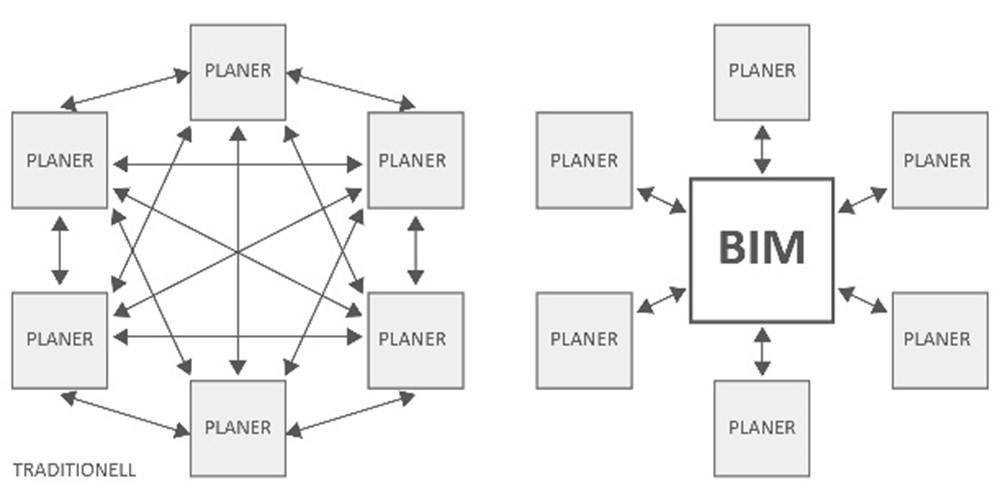 Let's BIM it! 
The DELTA BIM services at a glance:
BIM management
Overall-BIM coordination
BIM technical coordination architecture
BIM modelling architecture (open or closed BIM)
Visual communication: visualizations, animations, virtual reality, augmented reality, BCF, mixed reality, etc.
BIM consulting (e. g. for BIM implementations)
REVIT server hosting
DELTA supports you in all questions as well as in all imaginable frameworks!
Here you can find some BIM references of DELTA: BIM Archives – Gesamtdienstleister für den Bau: DELTA Wels & Wien
Contact
The advantages of using BIM are manifold and play an important role in the digitalization of construction projects. Do you have any questions or would you like to know more about BIM at DELTA? Our BIM Manager Sabrina Schubert will be happy to help you and explain all BIM services in detail: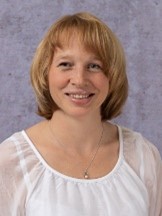 Dipl.-Ing. (FH) Sabrina Schubert MSc.
BIM-Manager
E-mail: s.schubert@delta.at
Phone: 0043-50-756-768