BIM planning with DELTA
With BIM, we create an intelligent 3D, 4D or 5D building model and use it in the planning of your future building. All parties involved in the project can then work together on this 3D model, thus creating integral cooperation with the customer. For us, BIM is not just a digital tool, but an inner attitude of interdisciplinary and partnership-based collaboration at eye level. With 5D, we use a BIM version extended by cost and time planning, which offers you security and transparency in decision-making. We are currently working on the integration of the sixth dimension: the ecological component. BIM makes projects very tangible. For example, our customers can experience and sense virtual spaces with VR glasses before the building even exists. That way, problems and opportunities can be identified at a very early stage and also, decisions can be made.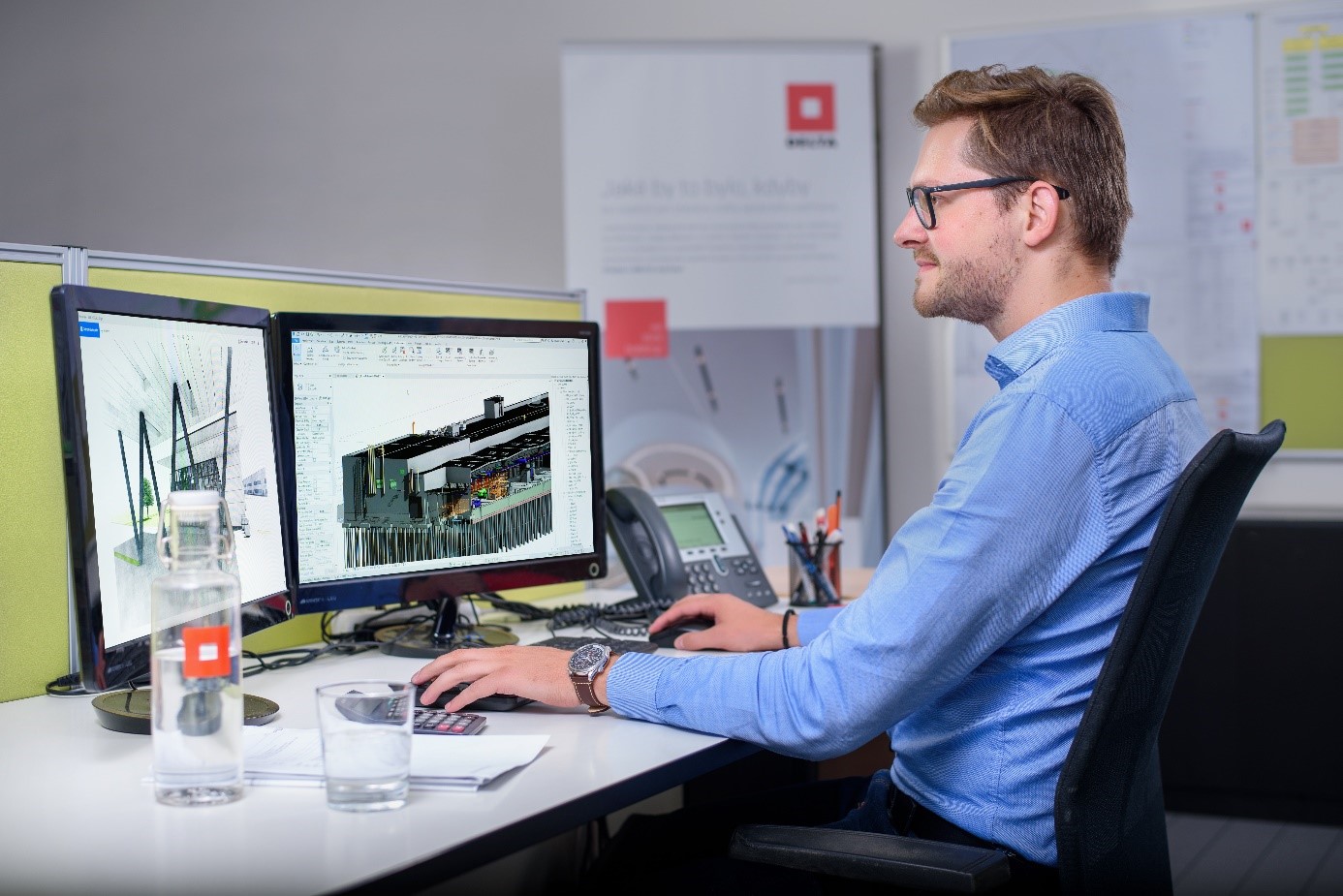 Foreseeing the future with BIM
With 360° panoramic visualizations and all relevant information about the building, BIM makes the planning process easier for you. The "digital twin" serves primarily as the basis for the management of your modern, future-proof building of a new generation: this twin contains intelligent information about the building, from the costs of a building component to material characteristics. Our vision of the future is communication between man, building, and the digital twin. This creates cost-optimized management and lifecycle use of the building on the one hand, and pleasure and comfort on the other.
BIM means profitability
BIM-able planning has been standard at DELTA for several years. We build properties for many million euros. BIM can contribute to maintaining the value of the buildings and thus increasing profitability over the entire life cycle. Therefore, working with BIM will be indispensable in the future.