Architecture
Architecture creates not only aesthetics but also functionality, efficiency and sustainability. Our greenline projects show how this can be particularly successful:
Office and laboratory building IFA Tulln
Above all, the consistent use of wood which creates a pleasant atmosphere and an unmistakable aesthetic is unique about IFA Tulln. As one of the first office and laboratory buildings made of wood, the IFA Tulln project is a pioneer in sustainable building. It is an inspiration and demonstrates the possibility of being able to construct buildings with the most diverse functional requirements from wood The sustainable construction method and the durability of the building in use have long-term significance for society.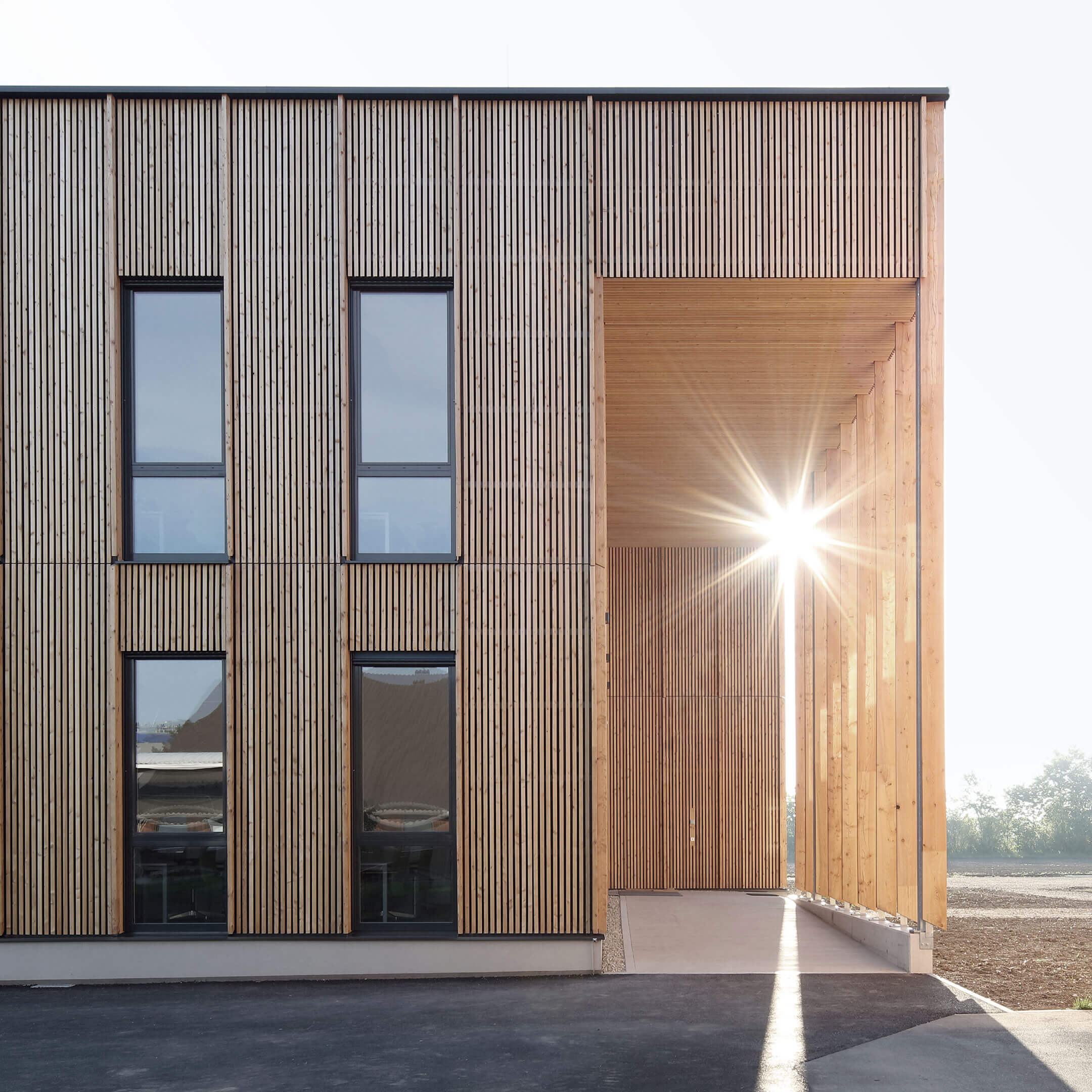 Office building Ekom
The office building Ekom was rated as extraordinarily economical due to its low primary energy requirement of Class A1. The building has been optimally prepared for the use of renewable energy resources. Natural or recyclable surface materials (carpets, floors) were used in the interior. Charging stations for electric cars were planned in the multi-storey car park. The project was presented in autumn 2018 during the "Green Building Week" according to the motto ECOLOGICAL – HEALTHY – EFFECTIVE.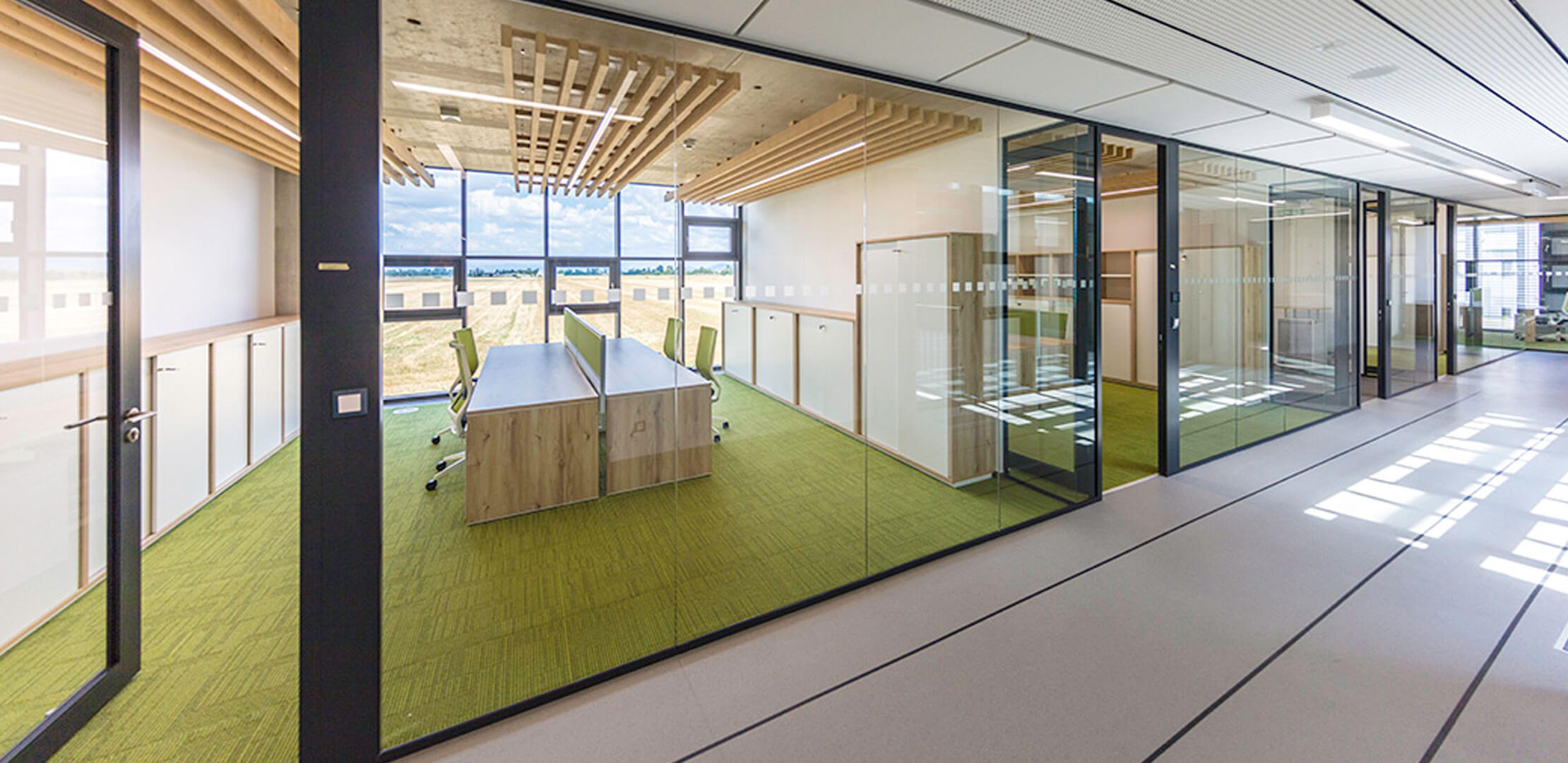 New wooden building BOKU
The new building for the University of Natural Resources and Applied Life Sciences will extend the existing BOKU campus in Vienna and provide space for a seminar center, a library, institute rooms, and also pool and user rooms on a floor space of approximately 3.000m². In addition to the atmospheric qualities of wood as building material, the high proportion of daylight contributes to a friendly learning and working environment.
Not only the ecological but also the economic and life cycle cost-relevant aspects were of great importance in the planning. In cooperation with the Austrian Institute for Building and Ecology (IBO), the design of the building services and the choice of materials were optimized. SWAP and DELTA Architects received the klima:aktiv Gold certification for the joint planning of the project.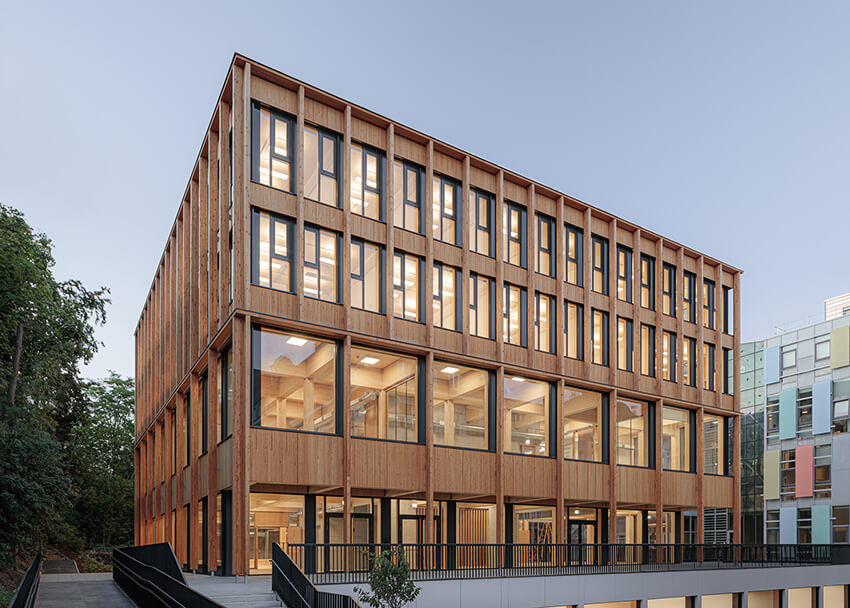 Residential building complex Seestadt Aspern
Modern architecture, high-quality apartments, and a generous offer of common areas are just a few of the many advantages of the residential complex Wien Aspern. The DELTA and AllesWirdGut team of architects and general planners have turned this package into reality in the Urban Lakeside of Vienna Aspern on construction site D9 with 170 apartments and 7 commercial premises. Vienna's Urban Lakeside is one of the largest urban development projects in Europe. The heating requirement of the residential complex is approx. 21 kWh/m²a. The building was certified according to the guidelines of the Austrian Society for Sustainable Building ÖGNI in accordance with the TQB (Total Quality Building Rating).