teambau + Lean Management: Perfect execution for new Burkert headquarters in AT
12. April 2021
The construction project for Burkert is a showcase project that combines innovative methods and successful management. DELTA was not only the general planner but also the general contractor with teambau. Raumreich was responsible for architecture and creative directorship.
In February, the new headquarters of Burkert in Austria, one of the world's leading companies for measurement and control technology, was successfully handed over. The client was supported and accompanied by DELTA and teambau from the sale of the former headquarters to the completion of the entire new building project. The new building includes a 3-storey building with a logistics hall and workshops on the ground floor and offices on the upper floors.
The new headquarters is energetically supplied with an air heat pump and photovoltaics, has green roofs, and blends harmoniously into the surroundings. Directly adjacent to the building, there is a biotope, which is protected as a natural monument. Charging columns are provided for the supply of electric vehicles. The building not only meets all multifunctional and technical requirements, but the high quality of stay also invites employees and customers to linger.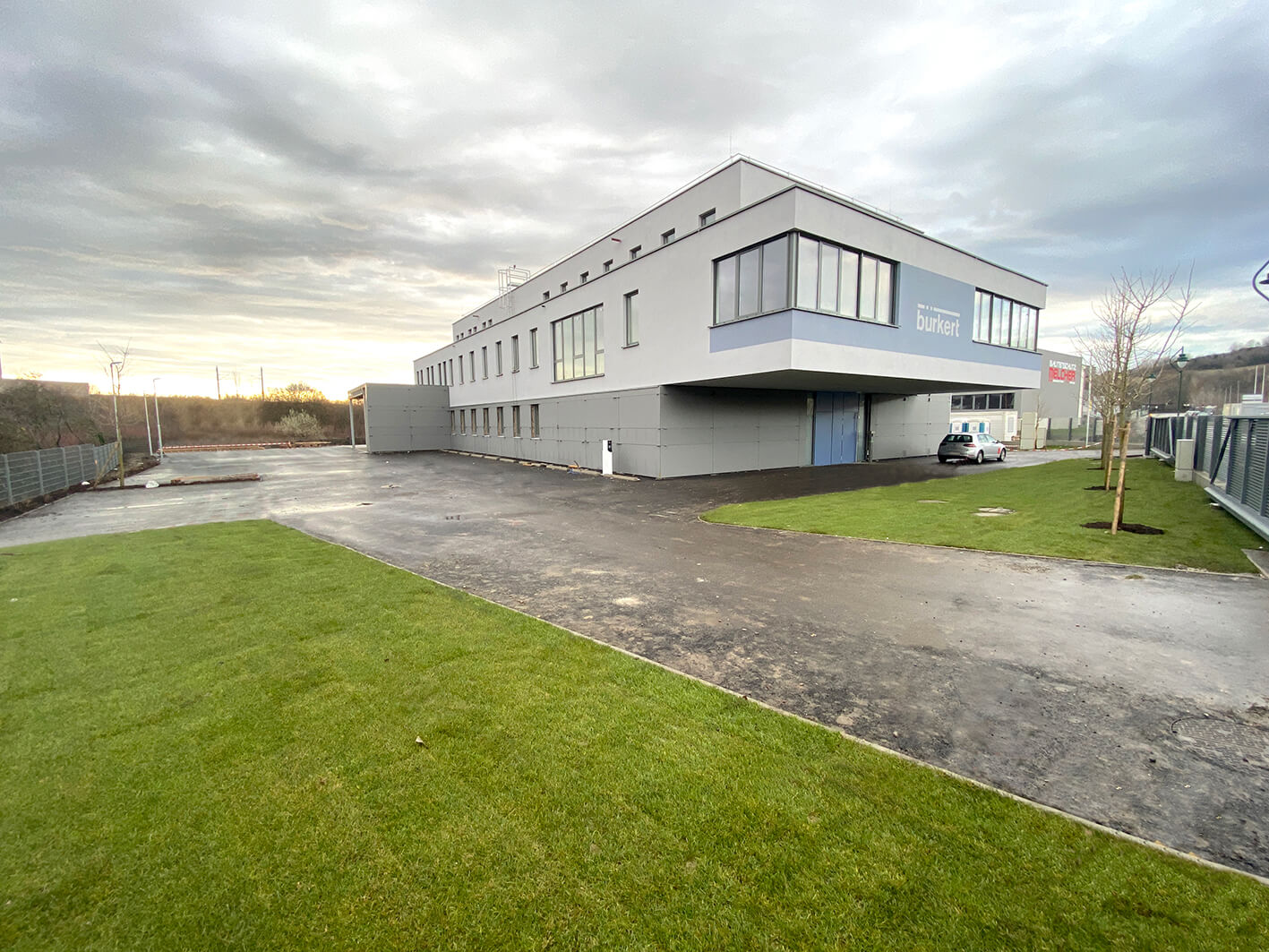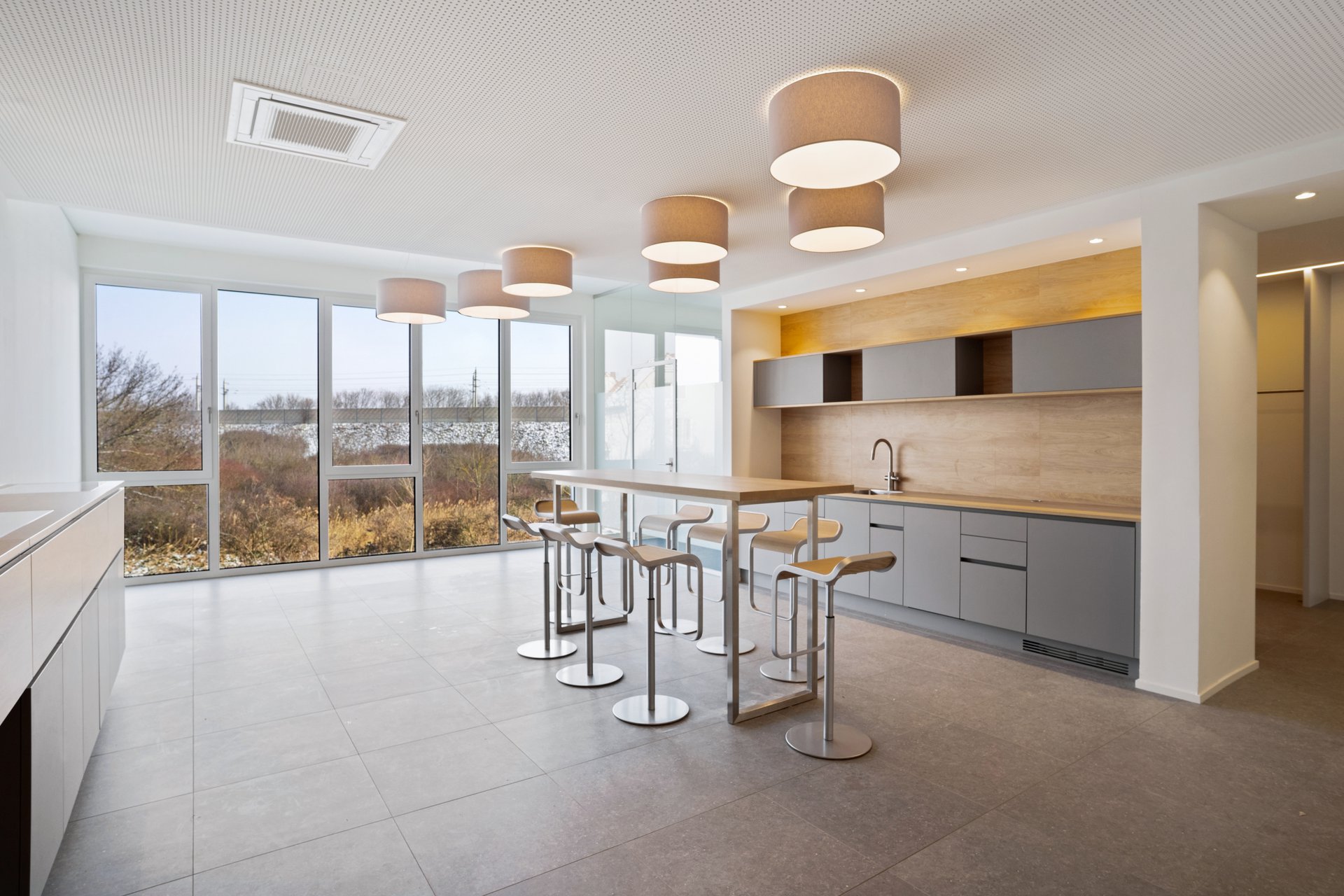 "Lean" makes a great team!
The project culture based on partnership was an important part of this project and ensured a high level of efficiency in the process. After all, a well-rehearsed team ultimately leads to savings in construction as well as to a constructive construction site; everyone involved works together in a well-coordinated manner and there are fewer conflicts that would lead to delayed deadlines and thus automatically to higher costs. However, successful cooperation requires not only goodwill but also a precise system and methodology – in this case, "Lean management".
Once a week, all those involved met directly on the construction site in front of the "Lean Board," which displays the next tasks and deadlines by trade and floor. What happens as a result is quite simple: The joint overall process determines the sequence of events and not the specifications of the execution schedule – this is worked out by the team and checked by continuous coordination, and adjusted if necessary. This way, problems, delays, and changes can be responded to much more quickly and flexibly, because everyone involved is always at the same level of information. In the Burkert project, this led not only to on-time handover but also to a satisfied client.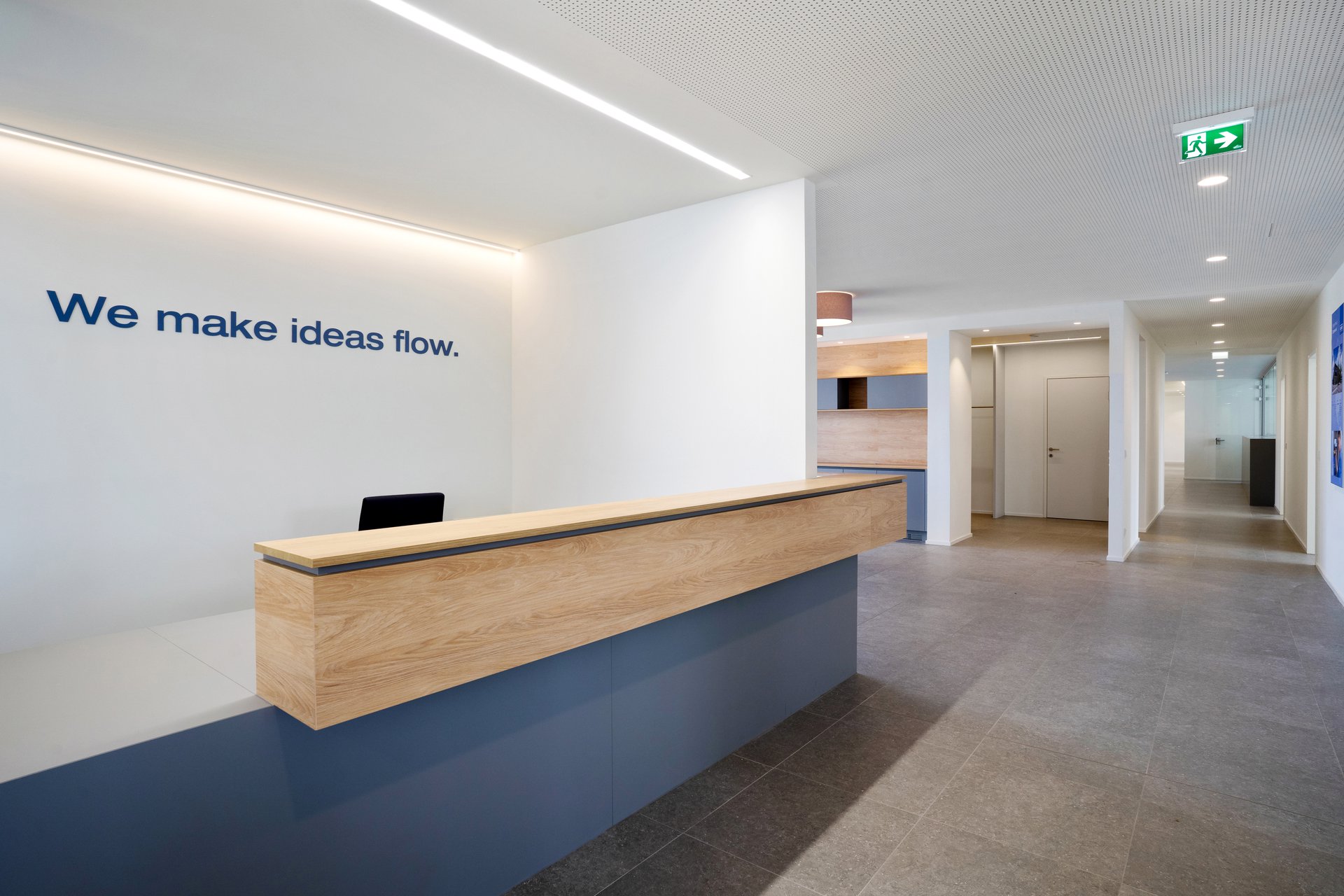 Not to forget: Celebrating success
The good cooperation continues even after the project: As a ceremonial closing of the formal project handover, Andreas Dopplmair, CEO and Project Manager at DELTA and teambau, presented the client, Mr. Andreas Mixa, with a voucher for a joint celebration – this will be redeemed as soon as this is possible again due to Corona.
Andreas Mixa, General Manager at Burkert Austria, describes: "It was a very interesting, challenging, but well planned and therefore also largely silent project. From our point of view, the determined and coherent cooperation on the part of DELTA/teambau as general contractor and Raumreich was a key driver for the professional implementation."
Andreas Dopplmair explains, "This project was a prime example of the fact that transparent processes through lean management, the well-rehearsed team and the intensive involvement of the client are a guarantee for success. It is a project that has been a real pleasure."