The "Lieserl'n" hospital in Vienna
07. September 2020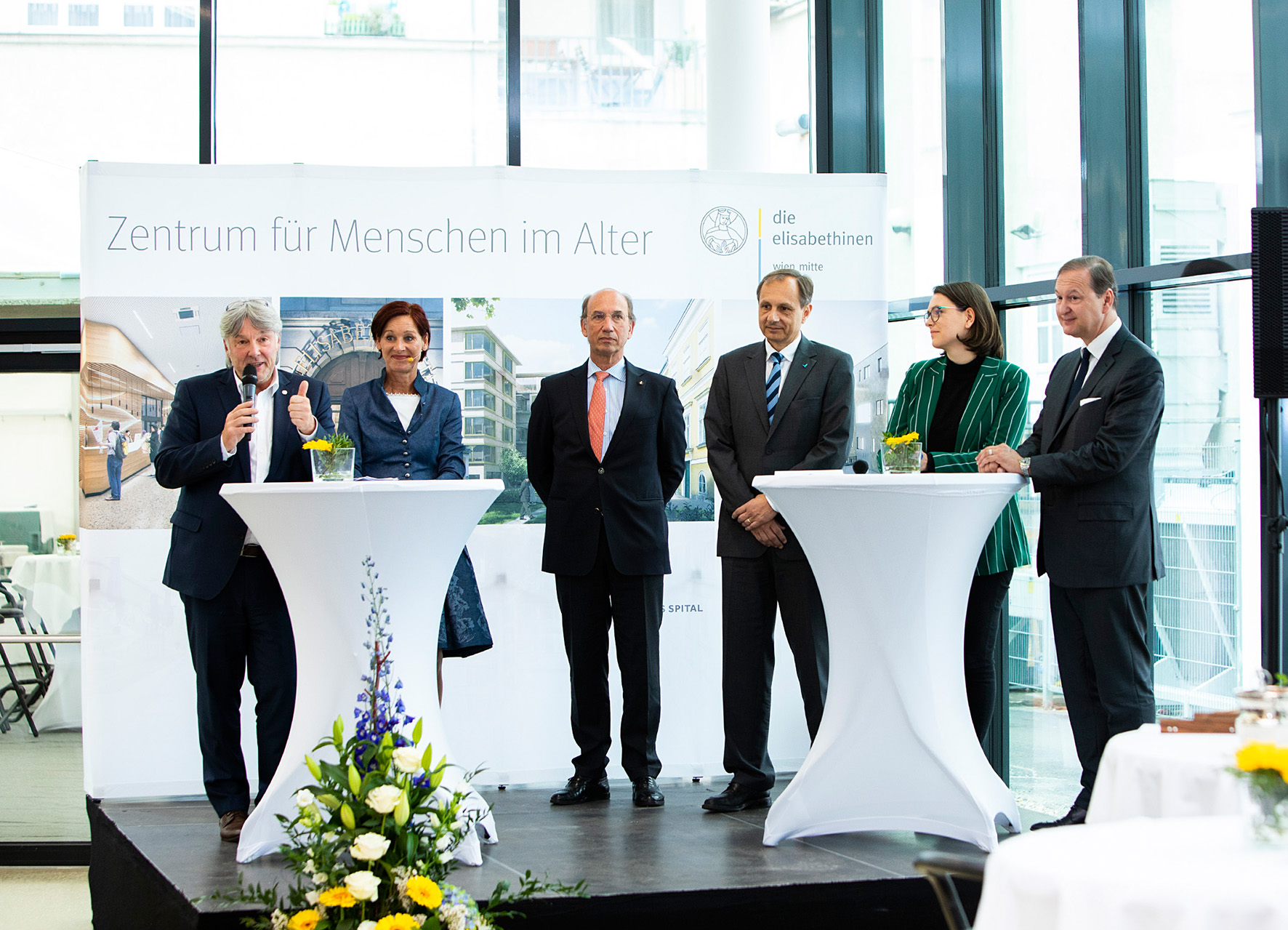 Archaeological traces, pioneering medicine and living space for young and old
In every place, there are institutions that have a lasting impact on history and the cityscape – places that have a special meaning. In Vienna, the hospital of the Elisabethinen undoubtedly is such a place; Unbelievably exciting stories and events took place at this historic location, where Vienna's first women's hospital was opened.
This significant place almost had to be closed – due to the lack of fundings, a new concept had to be created to maintain the hospital. However, the idea of ​​turning it into a center for the elderly saved the hospital – luckily to all those involved. The new center for the elderly offers not only medical treatment, but above all human and value-oriented care for patients. Individual self-determination and holistic care are at the center of future health care.
Renate Schraml, Head of Business Organization and Construction Management at the Elisabethinen Vienna, describes the new location: "The newly built and renovated parts of the building are clear, simple, natural and harmonious. The patient is at the center of all activities with his medical, nursing and human needs."
A great idea and planning in speed mode
Two years ago, the existing situation made an implementation that satisfies all parties difficult. A central palliative care ward had to be implemented as good as possible. The DELTA team came up with the perfect solution by ​​demolishing the old surgery area and optimally using the area by connecting the new building to the existing building.
In just 2 weeks, the entire preliminary design and the budget were completed – with a following positive assessment for the project by the Vienna Health Fund. DELTA's planners have dared to think outside the box and got inspired by the motto:"Do not be afraid of a big step if it should be necessary. You cannot overcome a ravine with two small steps." (quoted after David L. George).
"A competent, versatile and cooperative team is one of the most important success factors in a project. We are glad to have such a team with DELTA for many years by our side.",explains Martin Steiner, CEO of the Franziskus hospital about the cooperation in the project.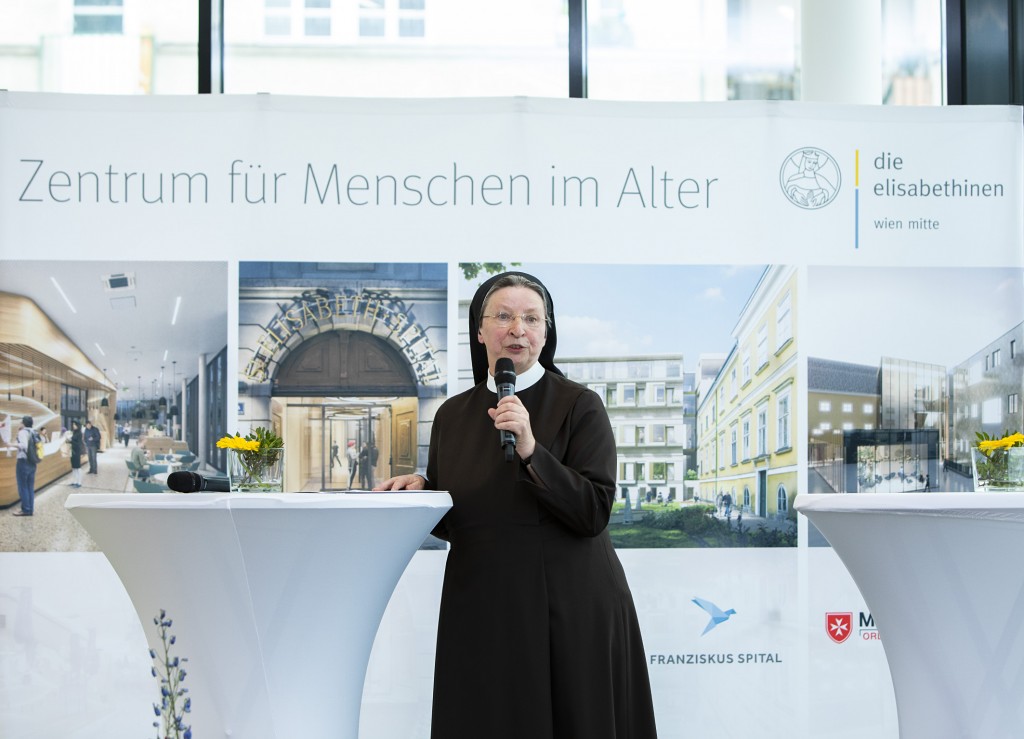 Sr. Barbara Lehner, Generaloberin und Geschäftsführerin der Elisbethinen Linz-Wien
Every beginning is difficult, but…
It was only the beginning. Taking into account the protection of historical monuments and the inner-city location gave our project managers some gray hair, but the resettlement of the cemetery made them almost white; In the 18th century hospital cemetery, 300 patients were found. Of course, the cemetery had to be relocated under archaeological supervision. When carrying out demolition work in the attic, a grenade from the wartime was found and had to be removed under the strictest security precautions. Although these events have presented some hurdles, DELTA is very proud and grateful to be part of these historical findings and to be able to gain very special new experiences from them. Markus Hiden, project manager and architect at DELTA, explains the course of this extraordinary project: "In such a project with so many unexpected hurdles but also big chances, my advice is to be optimistic and to see the bigger picture – because in the end you will be rewarded! Being particularly mentioned at the opening ceremony was the absolute highlight for me and my entire team." On the 9th of May, the time had finally come: At the opening of the new center for the elderly, DELTA celebrated the successful completion of the project together with the Order and many other guests. The completion was successful due to the collegial cohesion within the DELTA team as well as the solution-oriented approach and openness of the client. Wolfgang Kradischnig, CEO and company spokesman at DELTA, emphasizes the valuable impact of so many years of cooperation: "Our partnership with the Elisabethinen exists for 15 years now – that is a great vote of confidence for us. The current project shows that a partnership-based and long-term cooperation brings the most extraordinary results."