DELTA implements LEED certification for "UNIT.City"
07. September 2020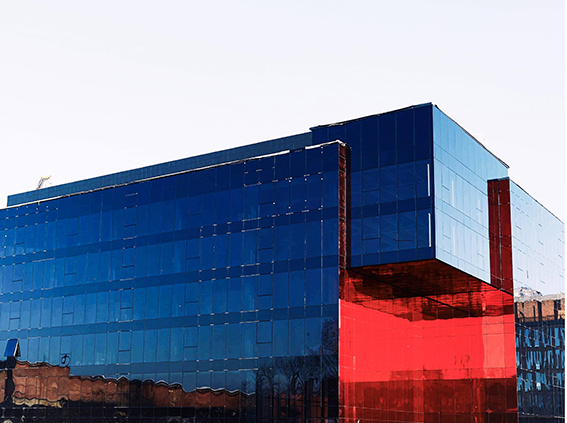 "UNIT.City" is the first innovation park in Ukraine that is realized on the territory of the former Kyiv motorcycle factory. The concept if the park is based on the business model of the American Silicon Valley. The development of the innovation park involves the creation of a "city" on a site of 25 hectares, which will include offices, residential and educational buildings with a total area of 500 000 m2. The implementation period of the project takes 7 years.
Following the principles of sustainable development and as world's leading company in implementing such projects, the Customer made a strategic decision to create buildings that will meet high international environmental and energy efficiency standards. DELTA is responsible for the certification of the buildings in the park in accordance with the US green building LEED system criteria.
Key criteria that the UNIT.City building meets for LEED certification include:
Environmental protection during construction work
Energy efficiency
Individual control of the microclimate
High amount of daylight
High level of control of artificial lighting
Reduced water consumption
High indoor air quality
Enhanced energy consumption accounting system
waste separation
In the first quarter of 2019, the first six-story UNIT.City campus with a LEED certificate will be opened. DELTA is the only company in Ukraine that implements certifications for the building according to the "green" standards of the three certification systems BREEAM, LEED and DGNB.