The DELTA Group acquires shares in INGOB.ZT GmbH
15. February 2023
DELTA Group, the international real estate service provider with focus on architecture, construction management, and consulting, strengthens its service portfolio. Another successful merger in just a few months.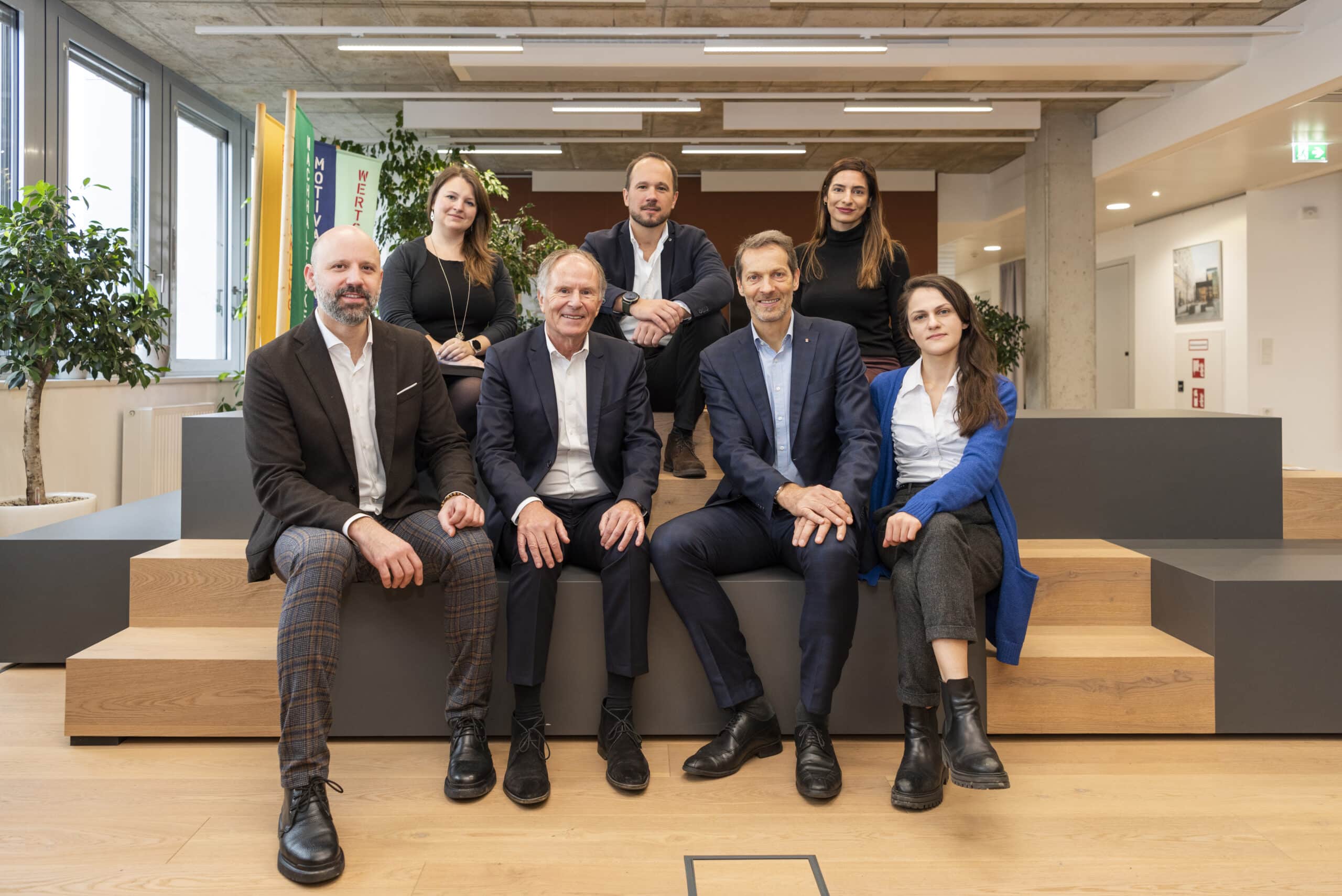 In the photo (from left top to right bottom): Cornelia Riemer, René Noisternig, Christina Lang, Wolfgang Gomernik (DELTA), Andreas Gobiet (INGOB ZT.Gmbh), Wolfgang Kradischnig, Marija Kotnig (DELTA)
The Austrian DELTA Group with more than 300 employees and locations in 4 countries acquires shares in INGOB.ZT GmbH, one of the most important civil engineering firms in Austria in construction management. The team of INGOB.ZT GmbH currently consists of more than 55 highly qualified employees and complements the service portfolio of DELTA, especially through its focus on construction services from project development, construction supervision, project control, accompanying control, construction management, and construction logistics, international projects, and expert opinions.
Both companies will benefit from the resulting synergies, especially because of the already strong international networks of both organizations. DELTA's activities in Central and Eastern Europe thus complement INGOB's competencies in South-Eastern Europe. As part of a slow integration process, the two companies will gradually grow together over the next few years.
Alliances and investments have always been part of DELTA's strategic orientation. Only recently, the DELTA Group also secured shares in the civil engineering firm VATTER & PARTNER ZT-GmbH in order to expand and strengthen its service portfolio in the areas of structural design, building physics, acoustics, and immission reports.
"Cooperations and mergers are an essential success factor, especially in view of our increasing international positioning and expansion of the DELTA Group. We are pleased that we can count on strong partners in order to be positioned even more broadly and with additional added value for our customers in the future and to create a positive corporate impact," says DELTA CEO Wolfgang Kradischnig.
Andreas Gobiet, CEO of INGOB adds: "The interdisciplinary interaction and the concentrated knowledge of our experts as well as the international experience in different countries and the understanding of different cultures and mentalities ensure access to innovative customized solutions in our service areas. We combine professional excellence with business know-how and social competence."
About the DELTA Group
DELTA is an international full-service provider in building construction and is represented by several locations in Austria, the Czech Republic, Slovakia, and Ukraine. Annually, DELTA manages construction projects with a total value of approximately 5 billion euros and has already won numerous awards for renowned projects such as the llse Wallentin Haus of the BOKU in Vienna or the Koop Award of the Austrian Construction Engineering Association (ÖBV) for exceptional cooperation services with the partners in the Althan Park project. With services in architecture, general planning, BIM, construction management, IT, and Digital Data Environment, DELTA has already completed many successful projects in the fields of Industry & Office, Retail & Entertainment, Culture & Education, Residential, Healthcare, Hotel & Wellness, and Infrastructure. More about the international DELTA Group: https://www.delta.at/
About INGOB.ZT
INGOB.ZT GmbH is one of the most important Austrian civil engineering firms. With our wide range of services, we address clients who are looking for construction engineering services from project development to construction supervision from one source and with one contact person. The team of INGOB.ZT GmbH currently consists of over 55 highly qualified employees from all areas of construction engineering. The company is headed by the managing director DI Andreas Gobiet. The managing director, the employees, and the partners are proven experts in their respective fields. Their comprehensive knowledge gives INGOB.ZT GmbH the potential to solve complex technical, economic, and ecological tasks. More about INGOB.ZT: https://ingob.at/