Health care
With innovation, team spirit and experience, we create your attractive health care facility.
Health care facilities are our heartfelt desire
With up-to-date BIM planning for profitable operation as well as cost and schedule reliability in project execution, you are on the safe side. In our effort to create a modern and attractive health care facility for you and your patients, we focus on a culture of partnership, future orientation and of course, on the most important factor in medicine: humans. While we plan and control, you can continue to take care of your daily business. Does your project involve the protection of historical monuments, complicated surgery rooms and the fulfillment of special patient needs? DELTA supports you with reliable technical know-how and surgical precision.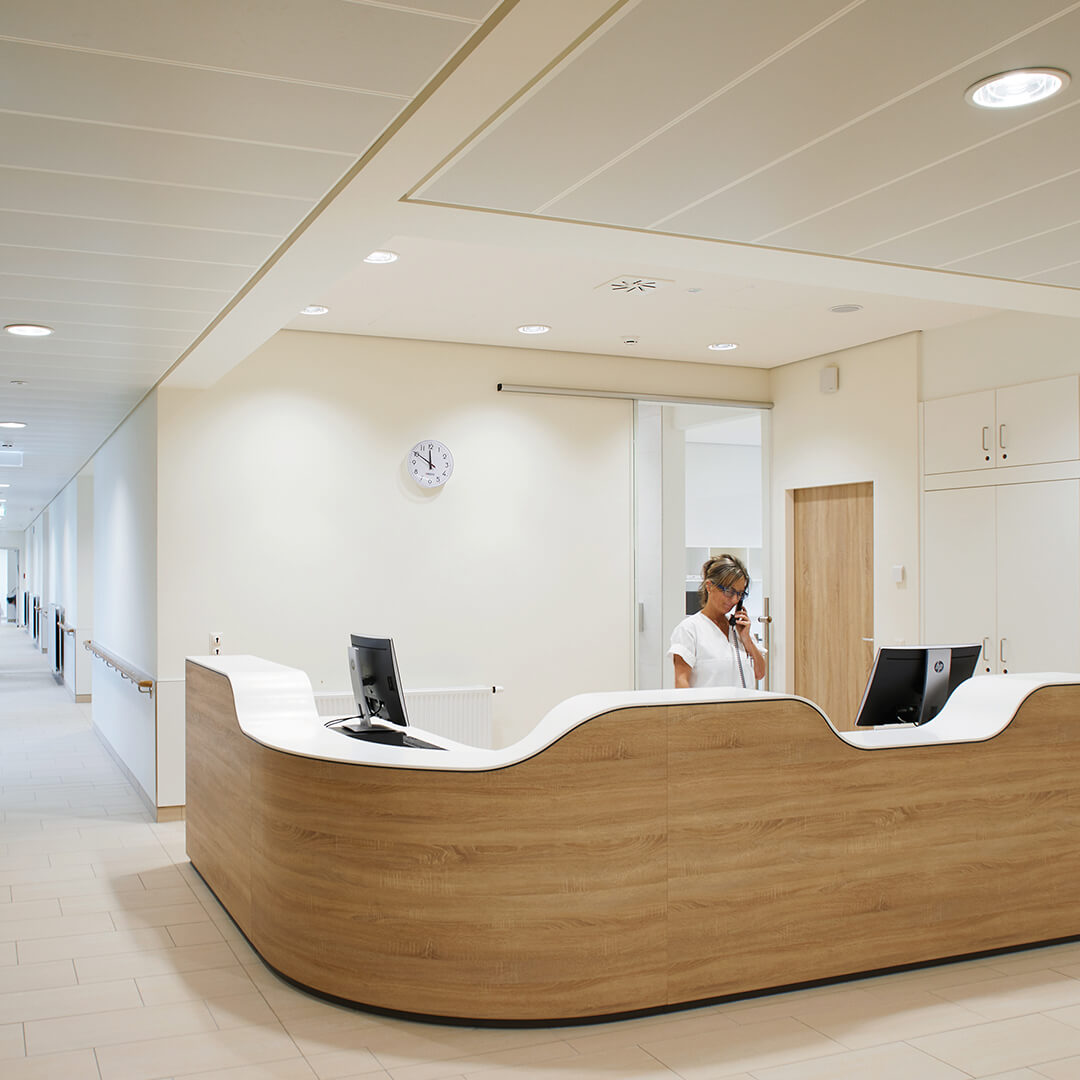 DELTA unites digitalization & experience
A large number of references for new buildings and conversions from the private and public sector indicate our experience and your safety. Religious orders are also among our customers. Accordingly, we know exactly which requirements have to be met, even if there are various users. Our experts also face up to particularly tricky challenges such as conversions during ongoing operation. We operate "at the open heart" for you and ensure that regular operation can continue alongside the construction work – safety and hygiene regulations included. Research facilities, MRT rooms and strict demands on highly complex IT are also on our reference list of successfully completed projects and satisfied customers.